About Justin Karcher
Why Book JK?
200% return guaranteed
You get an MC/Interviewer/Comic/Auctioneer/Event Planner-Manager
He researches your organisation and audience to ensure he's considered a 'local' at your event
20+ years experience with FUNdraising events and over 800 shows as an MC
If you book JK as your Charity MC Comic Auctioneer Interviewer you get all below:
$3000+ GUARANTEED return if you have a minimum of 120 in the room:
$1000+ – A game I play with your audience that will return $1000+ in the first 10 minutes
$500+ – Signed Sir Vivian Richards cricket bat
$500+ – 1980 State of Origin signed memorabilia piece (the 1st Origin!)
$500+ – NRL or AFL signed jumper – signed by a Hall of Famer from either code
$500+ – raffle ticket sales increase due to the 7-10 door/raffle prizes I donate
Justin Karcher definitely has the experience to keep his audiences entertained at club fundraisers, conferences, corporate events and even weddings! From the UK, Asia-Pacific and across Australia his humorous stories always get the crowd going. He has performed over 800 shows and helped clubs and charities across Australia, Asia-Pacific and the UK raise over $25 million!
Justin has worked with a range of celebrities, including international sports stars such as Sir Viv Richards, Allan Border, Sam Kekovich, Brian Lara, Glenn McGrath, Joe Bugner, David Boon, David Campese,  Andrew and Matty Johns and Mal Meninga. ​Just to name a few!
Justin has lived and worked in Australia, PNG, Japan, UK, Canada, and the USA bringing over 20 years experience to The K Faktor in the Event Management, Talent Bureau and Marketing fields.
His involvement in charity work, sporting clubs both on committee and as a player match his abundance of energy and commitment to service.
With senior level involvement in the sports AFL, NRL and Cricket coupled with his experience working and living in 5 countries, Justin brings to the stage a wealth of knowledge in regards to sports administration, fundraising and marketing.
Having acted as Emcee, Comedian, Guest Speaker and Auctioneer at over 800 functions across 7 countries, Justin is the perfect adapter to any situation.
With more than 800 speaking engagements under his belt, Justin is a highly professional, yet easy going MC/Auctioneer/Comic. His high energy performances across Australia, the UK, Asia, the USA and PNG have earned him countless return bookings. Of note, Justin is seven-time host of the famed AFL Grand Final show in Bangkok, Thailand, a sell-out event which attracts in excess of five hundred people every year!
His versatile skill set as performer and businessman ensures he adapts well to any event. Justin not only facilitates and entertains an audience, he extracts maximum bids in the fundraising auctions. As well as these talents, he has walked Kokoda twice, (once with Ron Barassi for his 70th birthday…not much of a party!) and been held up 3 times at gun point in PNG. It's all added to his life experience and ability to read an audience (even if he can't identify a gunman!)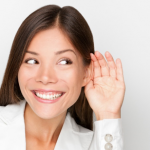 "We engaged Justin Karcher to be the Master of Ceremonies and Auctioneer for our 2019 Rondo Building Services The Kids Cancer Project Fundraising Race Day at the Gold Coast Turf Club. We raised $63,822!
JKs auctioning skills certainly helped to extract the maximum bids on the day.I spoke to Justin on a few occasions leading up to the event which was very reassuring to know he had a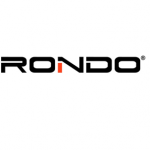 genuine interest in the success of our day.
A snag was hit about halfway through our event when the race meeting we had sponsored was cancelled. After a quick chat with Justin we changed the format of the day and off he went to engage the audience in some 'irregular' fundraising activities, telling jokes, and keeping us engaged and laughing throughout the afternoon.
His Table Bingo game and the auction items he donated raised almost $3000 so we made a very tidy profit just off him for the day! Some of the raffle prizes he provided were also a crack up! Thanks again JK for helping us make it our best fundraiser to date."
– Sarah McGeorge, Rondo Building Services Pty Ltd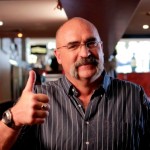 "JK (Justin Karcher) gets it. He's there to keep the event running smoothly, inject humour where needed, juggle the stakeholders to keep them happy and ensure that if everyone does their bit the event is a memorable one.
He's also a clever exponent of identifying value, humour, research and engagement during the most important parts of a fundraising event – table bingo and the auction. I enjoy working with Karch and I hope you do too." 
– Merv Hughes, Australian Cricketing Legend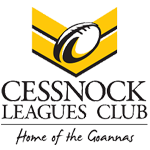 "In June of 2019 we engaged Justin Karcher (JK) to be our comedic auctioneer for a delicate cause, to raise funds for the children of a recently deceased friend. Not only did JK donate auction and raffle items to the night but he read the room and adapted his game plan (as we've had him MC our footy and cricket club gigs many times before!) to suit the audience and circumstances.
Thanks to the generosity of some wonderful Hunter Valley locals and Justin's skills we raised in excess of $30,000.
We've struck up a good working relationship and friendship with JK over the years and look forward to growing both into the future."
– Justin Peterkin, Austar Coal Mine Pty Ltd, Cessnock