Justin Marc Karcher B.Comm.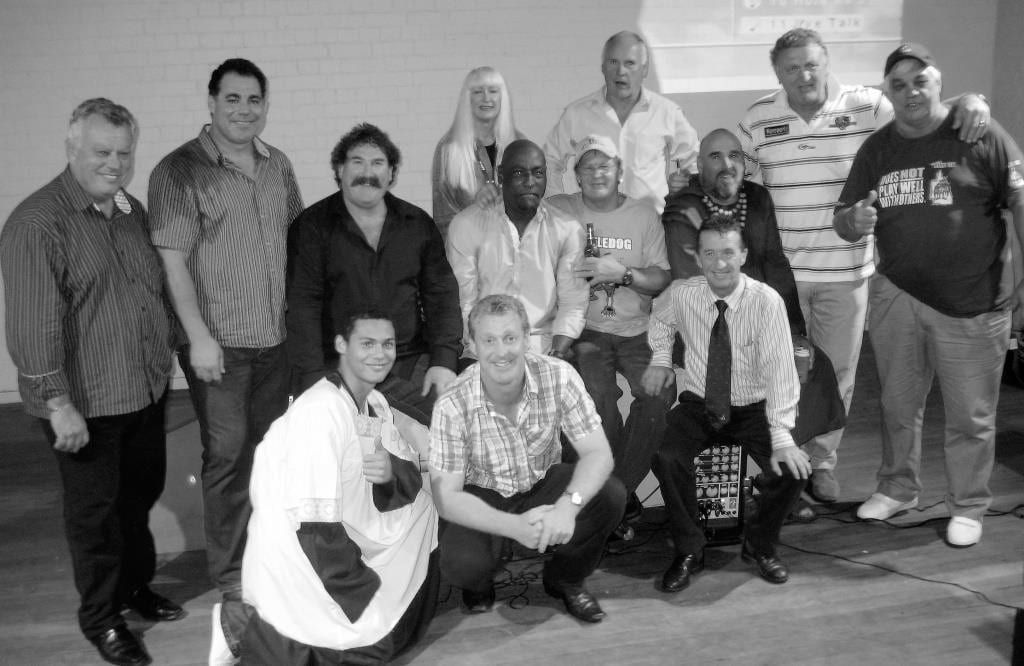 Justin has been helping charities, organisations, clubs and individuals with sponsorship acquisition and fundraising for over 20 years. He was immersed in the world of fundraising, marketing, sales, branding, advertising and promotions even before finishing high school. Rather than write you a long story (which would be very interesting!) we've decided to list a few of his achievements below.
Country-wide COO of an event involving 100,000+ participants that raised $12.5m, a 34% increase in income from the previous attempt and a Guinness World Record!

Promoted and/or managed over 1500 events in Australia, across the UK, PNG, and South-East Asia

Lived and worked in North America, the UK, South-East Asia, PNG, Japan and Australia

20+ years senior management and international business operations

10+ years of IP and Brand Management consultation

20+ years as a business owner with a global focus and contact database

20+ years of senior marketing and sales experience

Owned international preschools in PNG, restaurants in Brisbane, 21 online businesses and yada yada yada..

8 years living and working in PNG brought home the real need to identify with those who have greater needs

Frequent tours through South East Asia for speaking engagements over the past 15 years

6+ years as a Professional Accountant

Holds a degree in Commerce, with majors in Marketing and Business Finance, University of Adelaide
Father to 3 daughters! As of 2019 they are 19, 6 and 4!
2020 = Terminator Tommy  Tour? Fingers and Toes crossed!!!

2020 = Joey Johns and JK UK Tour – October/November

2020 = Joe Bugner and JK Germany Tour – September

2019 = Freddie Fittler and Kevie Walters Tour

2018 = Darren Lehmann  Sandpapergate Tour of QLD NSW and VIC

2018 = Vince Sorrenti Tour

2017 = Sir Vivian Richards Australian Tour

2015 = Matty and Joey Johns, Fletch and Hindy Tours….

2015 = Kerry O'Keeffe's final 2 Speaking Tours of NSW and QLD

2016 = Brian Lara Australian Tour

2014 = Boonie and Merv 'Tour of the Tash'

2014 = Glenn McGrath Rod Hogg Tours

2014 = Allan Border tours of QLD and NSW

2013 = Bill Oddie – An Oldie but a Goodie – Australian Tour

2013 = 3 Week UK Tour with David Campese

2013 = 3 Week Australian Tour with Curtly Ambrose and Courtney Walsh

2012 = 4 Week UK and Jersey Tour with David Campese

2011 = 5 Week UK Tour with Sir Vivian Richards and Rodney Hogg

2010 = Two 4 week Australian tours with Sir Vivian Richards

2010 = 30th anniversary of State of Origin

2010 = 6th consecutive year Justin Karcher has been the guest MC/Host of the AFL Grand Final in Bangkok. Ron Barassi travelled with Justin last year (only 2nd time in 55 years Ron was not at MCG for Grand Final!) and previous guests have been David Boon and Merv Hughes. The function is the largest (over 700 guests) AFL grand final party outside Melbourne

2009 = 100 shows performed and counting in the very popular Birth of Origin show starring Tommy Raudonikis and Arthur Beetson. A 'The K Faktor' concept.

2008 = co-coordinated the Ron Barassi 16 day cycling trip across Mongolia. Same group that walked Kokoda in 2006.

2008 = Big Bird Joel Garner tour of QLD and NSW. Bird was back in Australia 2009 November and December.

2007 = Justin Karcher headed up the World's Greatest Shave across Australia. This campaign set a Guinness World Record for the most number of participants and raised in excess of $12.5m!

2006 = Kokoda Trail – Ron Barassi's 70th Birthday walk with participants such as John Bertrand, Robert Dipierdomenico, Hon. Simon Crean, Hon. Steve Crabb, David Shaw, Craig Kimberley, Paul Little, Brigadier Rick Burr and other great sporting, political and business luminaries. Location – Papua New Guinea

2006 = AFL International Cup, PNG Team – Melbourne, Australia

2002 = World Barbarian Sevens – South Pacific Islands

2001 = Kangaroos tour – PNG

2001 = OFC Club Championships (11 nations) – Oceania

1997 = NHL Past All Stars exhibition match. Calgary, Canada

1992 = Tochigi 24 hour Ski Challenge. Maple Hill Ski Resort, Utsunomia, Japan.

1990 = Celebrity Baseball Challenge, South Australia. Created and implemented event with
proceeds to charity, first ever event of its kind in Australia.