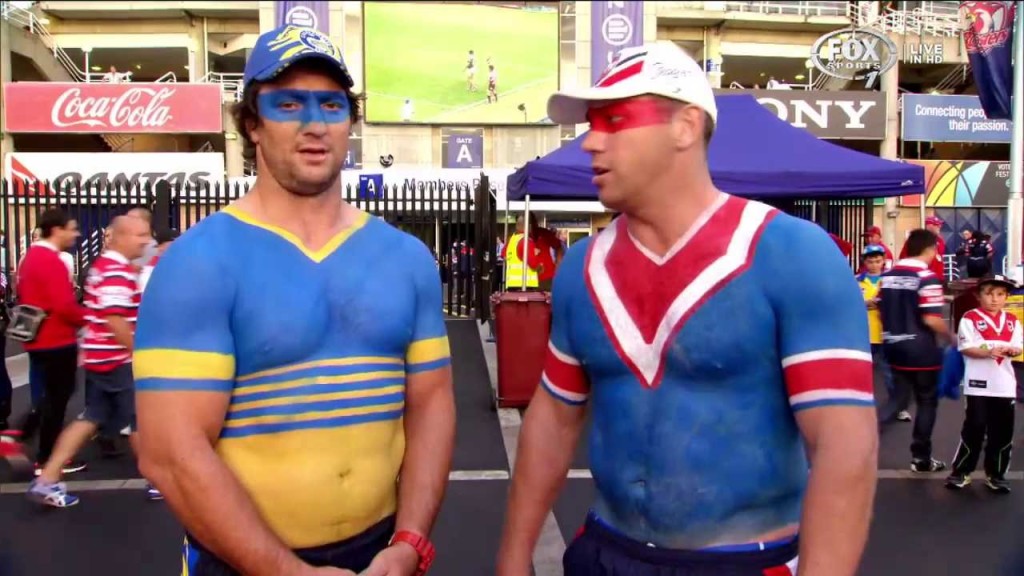 Fletch & Hindy Show
'FLETCH and HINDY' – The Matty Johns Show on Fox Sports Dynamic Duo are the hottest property when it comes to an entertaining double act. They are not only in high demand with rugby league clubs across Australia, but Union, Cricket and Community clubs too. They have a large following of fans from 15 to 75 who love a good laugh, footy stories and both lads sense of humour, even if it is classed as eccentric at times!
The head coaches of the Nepal Donkeys had a breakout year in 2014, surviving mighty challenges like the Shirvo Shield, bull riding and the ice digger challenge. They also turned their hands to commentary, with their, err, 'different' call of the Roosters and Knights game! They're true professionals!
Lately, they've been terrorising South Africa and New Zealand on 'Summer Vacations'.
The only way is up for these two ornaments to the game.
There are spots available for you to have Bryan 'Fletch' Fletcher and Nathan 'Hindy' Hindmarsh, giants of rugby league at your next fundraising or corporate event.
Call Justin for bookings – Mobile 0410 248 587